🌸 Discover the Elegance of Intimacy at Shunga.info! 🌸
Welcome to a world of sensuality, art, and exploration. Shunga.info invites you to delve into the captivating realm of traditional Japanese erotic art and embrace a new perspective on intimacy.
Shunga is a traditional form of Japanese erotic art that dates back to the Edo period (17th to 19th centuries). The term "shunga" translates to "spring pictures," where "spring" is a euphemism for sex. Shunga artworks encompass a wide range of media, including paintings, woodblock prints, and illustrated books. These pieces often depict explicit sexual content, focusing on various aspects of intimacy, love, and human relationships.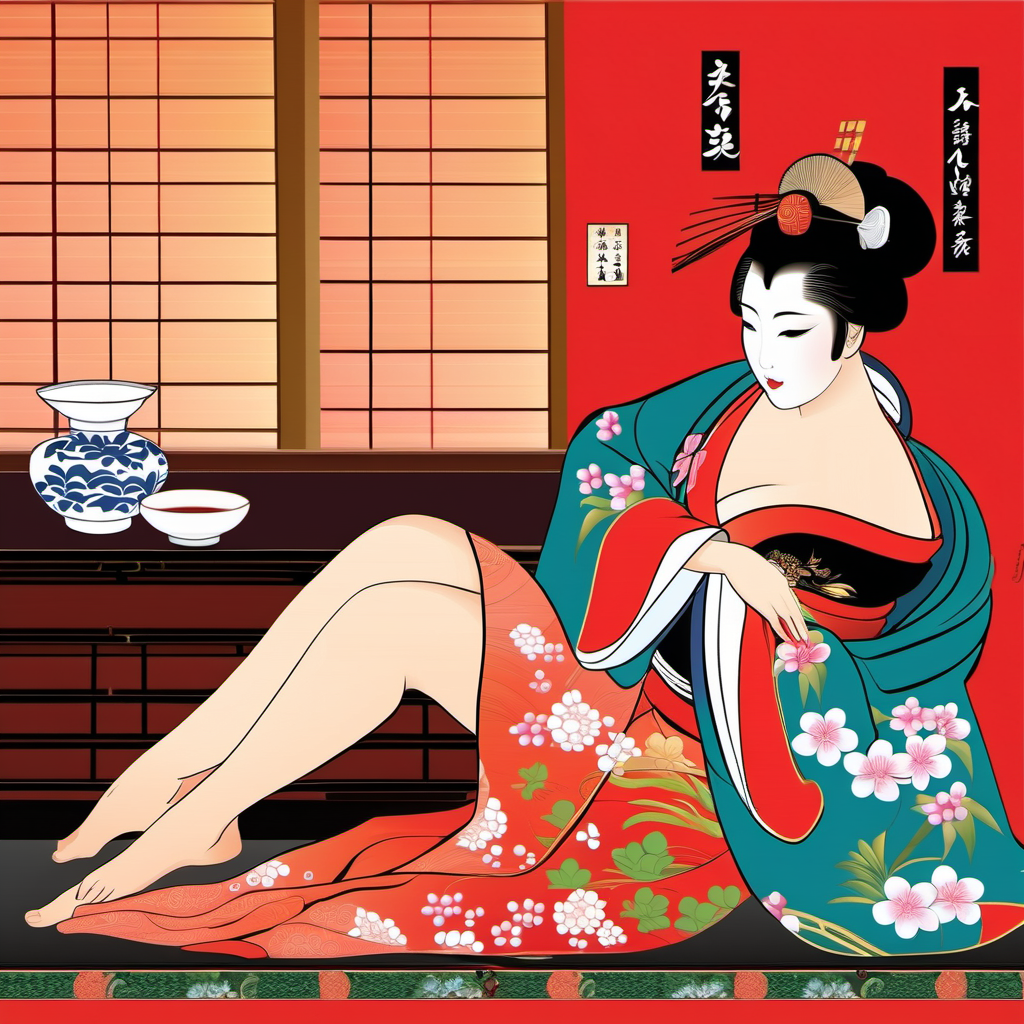 Despite their explicit nature, shunga artworks were not considered taboo in the same way erotic art might be in some other cultures. In traditional Japanese society, shunga was viewed as a natural part of human experience, and it was used as a way to explore themes of pleasure, desire, and human connection. These artworks were often created by renowned artists and craftsmen of the time and were collected by people from various social classes.
Shunga art is characterized by its attention to detail, artistic craftsmanship, and the inclusion of humorous or poetic elements. While some shunga pieces are explicit and straightforward in their depiction of sexual acts, others incorporate symbolism, innuendo, and imaginative scenarios. Many shunga prints and books were produced as luxury items, sometimes even for private use among couples, to enhance their intimate experiences and communication.
In recent times, there has been a resurgence of interest in shunga art due to its historical and cultural significance. However, it's important to approach the appreciation and discussion of shunga with cultural sensitivity and an understanding of its context within Japanese society. While it is art that explores the realm of intimacy and desire, it also reflects the cultural attitudes and aesthetics of its time.
🎨 Exquisite Artistry: Immerse yourself in the intricate beauty of Shunga, where every brushstroke tells a tale of passion and desire. Explore centuries-old art that celebrates the artistry of human connection in its most intimate form.
🌟 Cultural Exploration: Uncover the cultural significance of Shunga art, as it intertwines with Japanese history and customs. Learn about the art's profound influence on perceptions of love, relationships, and self-expression.
📚 Educational Insight: Embark on a journey of enlightenment with our in-depth articles, offering historical context, artistic analysis, and a nuanced understanding of Shunga's role in society. Expand your knowledge and appreciation for this unique art form.
💞 Empowering Discussions: Engage in open conversations about sensuality, consent, and human relationships. Shunga.info provides a safe space for dialogue, promoting healthy perspectives on intimacy and fostering a greater understanding of diverse experiences.
🌺 Curated Collections: Immerse yourself in carefully curated galleries that showcase a diverse range of Shunga artworks. Each piece carries a story, a sentiment, and a reflection of the timeless complexities of human connections.
📜 Preserving Heritage: At Shunga.info, we honor the historical and artistic significance of Shunga. Join us in preserving this art form's legacy while reinterpreting its relevance in a modern context.
🔐 A Private Exploration: Delve into the realm of Shunga with the assurance of privacy and respect. Our platform is designed to facilitate a respectful exploration of intimacy while maintaining a sense of security.
🌹 Journey Beyond Boundaries: Expand your horizons, challenge taboos, and embrace the beauty of human expression with Shunga.info. Experience the art of connection through a lens that transcends time and cultural norms.
🌟 Experience Shunga: Elevate your understanding of intimacy, relationships, and art at Shunga.info. Join us in celebrating the harmony of the human experience through the mesmerizing world of Shunga.
📢 Ready to embark on a journey of artistic sensuality? Visit Shunga.info today and unlock a world of elegance, passion, and cultural exploration! 📢